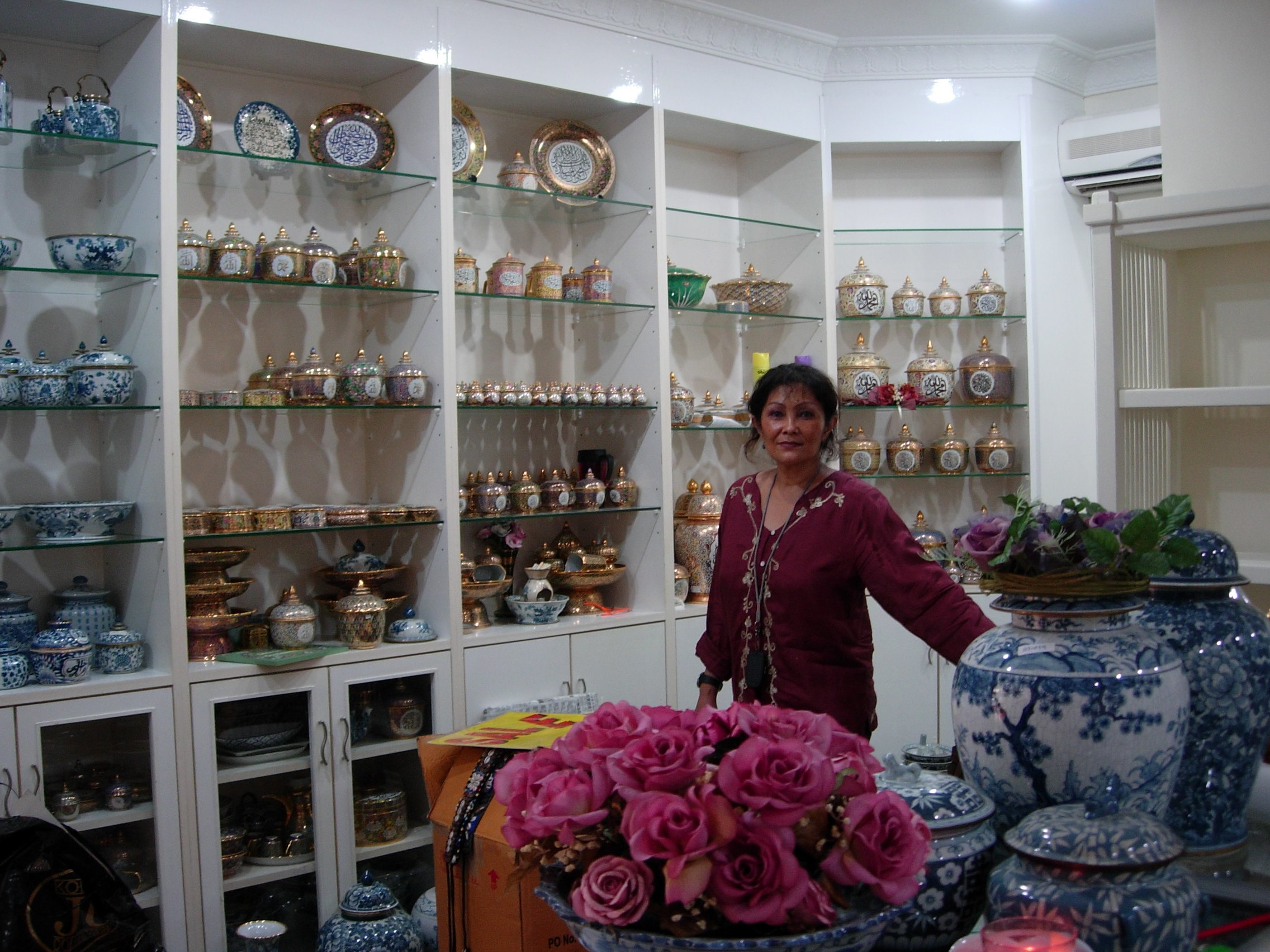 bluwitte was started in the late 90s as a brand that focuses mainly on blue and white ceramics, linen clothing and wood carving. Fauziah, the founder started with several items that she got from Thailand. 

She once lived there as an expatriate and loved the handicrafts made by the creative and talented Thai people. Upon moving back to Kuala Lumpur, she wanted to bring some of these exotic items back with her by selling them at flea markets and weekend bazaars. 
Years later, she was able to get a hold of a shop at Pasar Besar Taman Tun Dr. Ismail and has remained there from 2001 until now. Currently, she finds comfort in her three cute cats, Lucy, Maggie and Louie and spends time with her grandkids, Mia, Ashley and Zac.